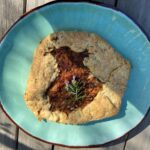 Three Onion Galette
2022-03-11 10:18:19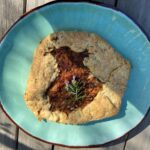 Nutrition Facts
Amount Per Serving
* Percent Daily Values are based on a 2,000 calorie diet. Your Daily Values may be higher or lower depending on your calorie needs.
The pastry
One 8 or 9-inch pie crust or one buttery pie dough recipe, see above
1 tablespoon fresh rosemary, finely chopped, or 1 teaspoon dried, crumbled
The onion filling
2 tablespoons olive oil
1 large red onion, thinly sliced
2 leeks, dark green section removed and discarded, and pale green and white section cut in half lengthwise, washed and thinly sliced
4 scallions, ends trimmed off and then white and green section cut into 1-inch pieces
Salt and freshly ground black pepper
⅓ cup finely chopped fresh parsley, preferably Italian flat parsley
1 tablespoon fresh rosemary, finely chopped, or 1 teaspoon dried and crumbled
1 cup half and half or heavy cream
½ cup grated Parmesan cheese
Instructions
Make the pastry or take your store-bought pastry and let it come to room temperature for about 10 minutes. Place a piece of parchment paper or a silicone mat on a large cookie or baking sheet.
Working on a lightly floured work surface, roll out the dough to a 14-inch circle. Roll the dough around the rolling pin and transfer the dough to the prepared pan. Sprinkle the rosemary on top and press the herb gently into the dough. Refrigerate until your filling is ready.
To prepare the filling: in a large skillet, heat the oil over low heat. Add the onion, leeks, and scallions and cook, stirring frequently, for 10 minutes. Stir in salt and pepper, the parsley and the rosemary and cook for another minute. Add the half and half or cream, raise the heat to medium, and cook until the cream is slightly thickened, about 8 minutes. Remove from the heat and stir in the cheese until melted.
When the filling has cooled to room temperature, spoon the filling into the center of the chilled pastry circle, about 3 inches from the outside edge. Fold the edges of the dough in towards the filling, leaving the center of the filling exposed, pleating the dough as you work around the crostata. For a more refined look, you can roll the edges of the dough (closest to the filling) under to create a cleaner look. Refrigerate for 10 to 15 minutes.
Arrange a rack in the middle of the oven and preheat to 400 degrees. Bake for about 45 to 50 minutes or until the pastry is golden brown and the filling is bubbling. Serve hot or at room temperature.
NoMayo https://nomayo.us/