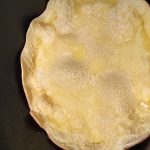 Skillet Pancake
2019-03-29 11:24:58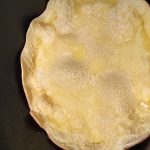 Serves 4
Nutrition Facts
Amount Per Serving
* Percent Daily Values are based on a 2,000 calorie diet. Your Daily Values may be higher or lower depending on your calorie needs.
Ingredients
2 eggs
1//4c sugar
cinnamon (to taste)
1/2c all purpose flour
1/c whole milk
2tb butter
Instructions
Beat eggs and add other ingredients (except butter)
Set oven to 400°
Melt butter in dutch oven or iron skillet
When butter is melted and oven reaches temp, add ingredients
Cook for 15 minutes uncovered
Top with cinnamon
Adapted from Joy of Cooking?
Adapted from Joy of Cooking?
NoMayo https://nomayo.us/